Regular price
RM 45.20
Sale price
RM 40.68
Unit price
per
10% Off
Sold out
An excellent massage cream made of Saffron Extract and Diamond Bhasma, it provides complete nourishment to the skin. It also contains Almond Oil and Wheat germ Oil which helps the skin to maintain and retain its moisture level and deeply nourishes the skin
BENEFITS

"How does Diamond Powder make the skin clearer?

The diamond powder in beauty products exfoliates very gently to remove the skin surface right before the brightening. It opens up the skin pores in order to allow better penetration of the peroxide so that it can break down the stain molecules that are deeper. Skin care products containing extra-fine diamond powder gently exfoliated the top layer of skin, allowing the vitamins, moisturizers, botanicals, and age-defying ingredients to penetrate deeper and more effectively.

How does Saffron benefit your Skin?

Saffron Crocus is the spice from which Saffron extracts are taken. Saffron cultivation is mostly found in Kashmir, Spain and Greece where it depends on the rainfall. The main region for cultivation is Iran. Saffron has special skin-brightening properties. Its great exfoliating quality gives a clearer complexion. All dark patches, pigmentation, blemishes and scars fade away in no time. This ingredient clears skin and imparts a healthy squeaky clean glow. Saffron also tones the skin, cures allergies, itchiness and dryness thereby beautifying the skin and enhancing its texture.

Why is Almond Oil an effective ingredient?

Almond Oil is known to be the perfect remedy for dry, flaky skin. It quickly gets absorbed in the skin surface, being a light oil, and cures skin irritation, allergies, dry patches and makes the skin soft and supple. All in all, a great emollient, Almond Oil serves to be the perfect treatment of the skin for fighting the chill and renewing it for another season cycle. It balances the skin's water loss. Regular massage regulates the blood circulation which in turn helps in the proper soaking of essential nutrients in the skin. The skin smells sweet and is velvety in touch.

How does Wheatgerm Oil nourish the skin?

Wheat grain's kernels yield the Wheatgerm oil which is highly rich in Vitamin E, making it a potent antioxidant and a perfect treatment for early signs of aging, wrinkling and slow healing. Skin is very sensitive to the sun, environment, pollution and dirt. Wheatgerm Oil seeps in to make the skin tissues stronger and heals them faster. With continued use, dry patches, dark spots, pigmentation, etc. can disappear in no time. Wheatgerm Oil increases skin elasticity by facilitating the skin renewal process."
HOW TO USE

Take An Appropriate Amount Of The Cream On Your Finger Tips And Apply All Over The Face And Neck. Massage With Firm Circular, Upward And Outward Movement Till It Is Completely Absorbed In The Skin.
COMPLETE INGREDIENTS

Ingredients : Steam Distilled Saffron Extract (Crocus Sativus Flower Extract), Pure Almond Oil (Prunus Amygdalus Dulcis Oil), Coconut Oil Derivative (Cocos Nucifera Oil), Olive Oil (Olea Europaea Fruit Oil), Organic Honey (Mel Extract), Diamond Powder, Vitamin A (Retinol), Vitamin E (Tocopheryl Acetate), DM Water (Aqua)
Share
View full details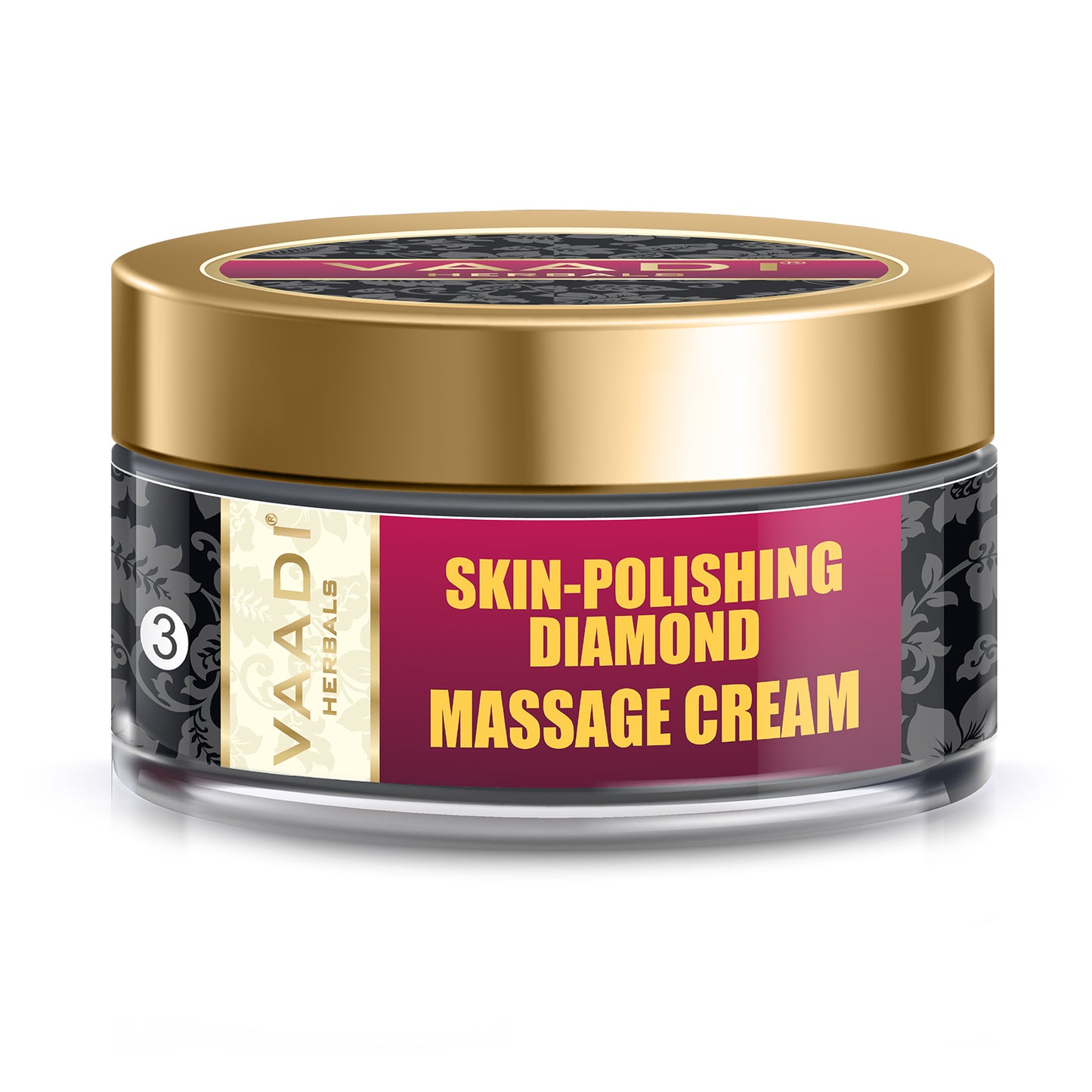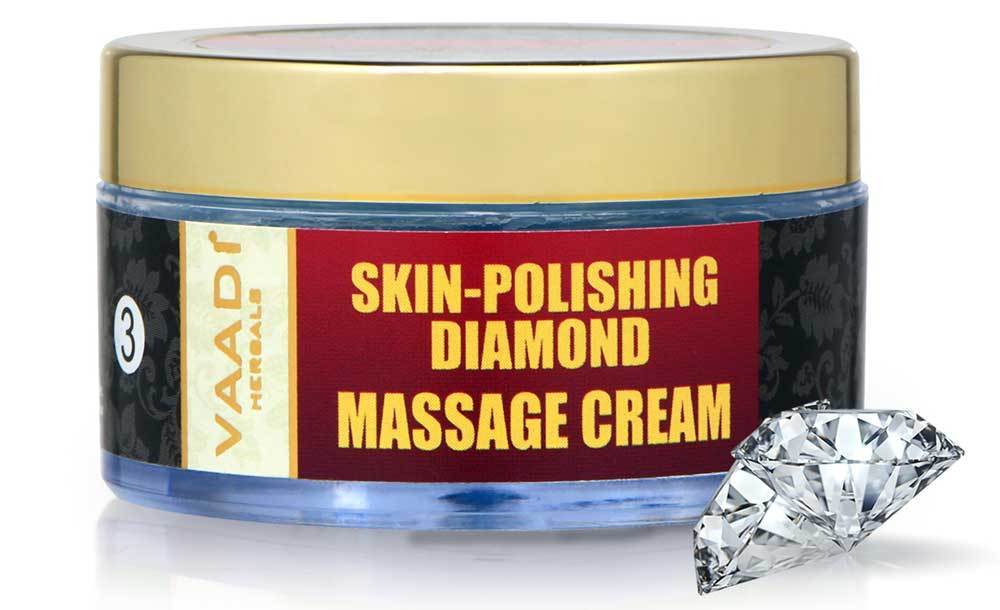 ORGANIC FARMS
Vaadi Organics is involved in very strategic procurement of a huge selection of organic ingredients for its entire range of personal care, spa, massage and aromatherapy applications. Organic ingredients are carefully selected for their quality and properties in skin, hair and complete beauty treatments. The range of ingredients sourced include therapeutic essential oils, berry seed oils, and some oils from the tropical rainforests of the Amazon.
Read More