Regular price
RM 42.80
Sale price
RM 38.52
Unit price
per
10% Off
Sold out
This unique complex of high powered Diamond powder combined with Honey wax gives natural lustre and youthful radiance to the skin. It further helps to reduce dark spots, wrinkles and fines lines on the skin. Leaving your skin well polished and luminous
BENEFITS

How does Diamond Powder make the skin clearer?

The diamond powder in beauty products exfoliates very gently to remove the skin surface right before the brightening. It opens up the skin pores in order to allow better penetration of the peroxide so that it can break down the stain molecules that are deeper. Skin care products containing extra-fine diamond powder gently exfoliated the top layer of skin, allowing the vitamins, moisturizers, botanicals, and age-defying ingredients to penetrate deeper and more effectively.

How is Honey beneficial for the skin?

Honey ensures that the lips retain the natural moisture and do not look dry or chapped. Honey traps the moisture and keeps the hips hydrated for a long time. Also, honey safeguards the lips from external factors. When it comes to almond oil, being thin, it penetrates easily and heals chapped lips giving them a smooth and lustrous appeal. And when combined with honey, it benefits the lips in the most subtle and effective way. Almond oil is an effective cure to dryness and sun burns. It leaves lips petal soft.

How does Jojoba oil contribute to a healthier skin?

Simmondsia chinenis or Jojoba tree yields this highly moisturizing Jojoba Oil. It is commonly called as ester. Jojoba tree plantations are found in North-west Mexico, South Arizona and South California. Out of all the oils found in nature, Jojoba Oil is most comparable to the oil produced by sebaceous glands of the human skin. Providing lips with high level of nutrients and moisture, Jojoba oil regulates the oil balance in lips, which naturally do not contain the oil glands. Jojoba Oil removes dryness and cures chapped lips. Also, lips are softer, healthier and have a natural gloss. The Oil does not evaporate and hence keeps the lips hydrated round the clock. Jojoba Oil has a high percentage of anti-oxidants which keep lips safe from external factors Easily absorbs and provides intensive nourishment.

Why is Papaya considered as an effective ingredient?

Acting as a natural moisture cover, Papaya Extracts are great exfoliating agents as well. While keeping the suppleness of the skin intact, Papaya gently cleanses off dirt and impurities from the skin's surface and deep pore levels to yield a polished and perfect complexion. Hailed as the forerunner in skin brightening products, Papaya Extracts even tone the skin contour and whiten the skin from within. Papaya is an excellent tan remover. It cancels out the harmful effects of UV rays on the skin and imparts an envious glow on the skin.

How does Fuller's Earth lead to a glowing skin?

Fuller's Earth is regarded as one of the most effective natural ingredient to bring glow on your face. You can also get fairer skin with the use of specific face packs that include fuller earth. Even if you have oily skin that gives rise to excessive pimples and acne, this ingredient's face packs will be a wonder. People with dry skin also have problem of excessive dryness of skin layer. But a perfect combination of certain natural ingredients along with the Fuller's earth will be a wonderful remedy for your skin tone. Fuller's earth is a mud like substance which is extracted from the earth surface. It has many benefits with regards to acne and pimple formed over the skin. If you have oily skin tone, it will be of a great benefit to you.
HOW TO USE

Take The Pack On Your Finger Tips. Apply A Thick Layer Evenly All Over The Face And Neck Avoiding The Eye Area. Keep It On For About 30 Minutes Or Until Dry. Rinse Off With Water. Pat Dry.
COMPLETE INGREDIENTS

Ingredients : Steam Distilled Sandal Extract (Santalum Album Extract), Fullers Earth (Fullers Earth), Organic Honey (Mel Extract), Diamond Powder, Jojoba Oil (Simmondsia Chinensis Seed Oil), Ripe Papaya Extracts (Carica Papaya Fruit Extract), DM Water (Aqua)
Share
View full details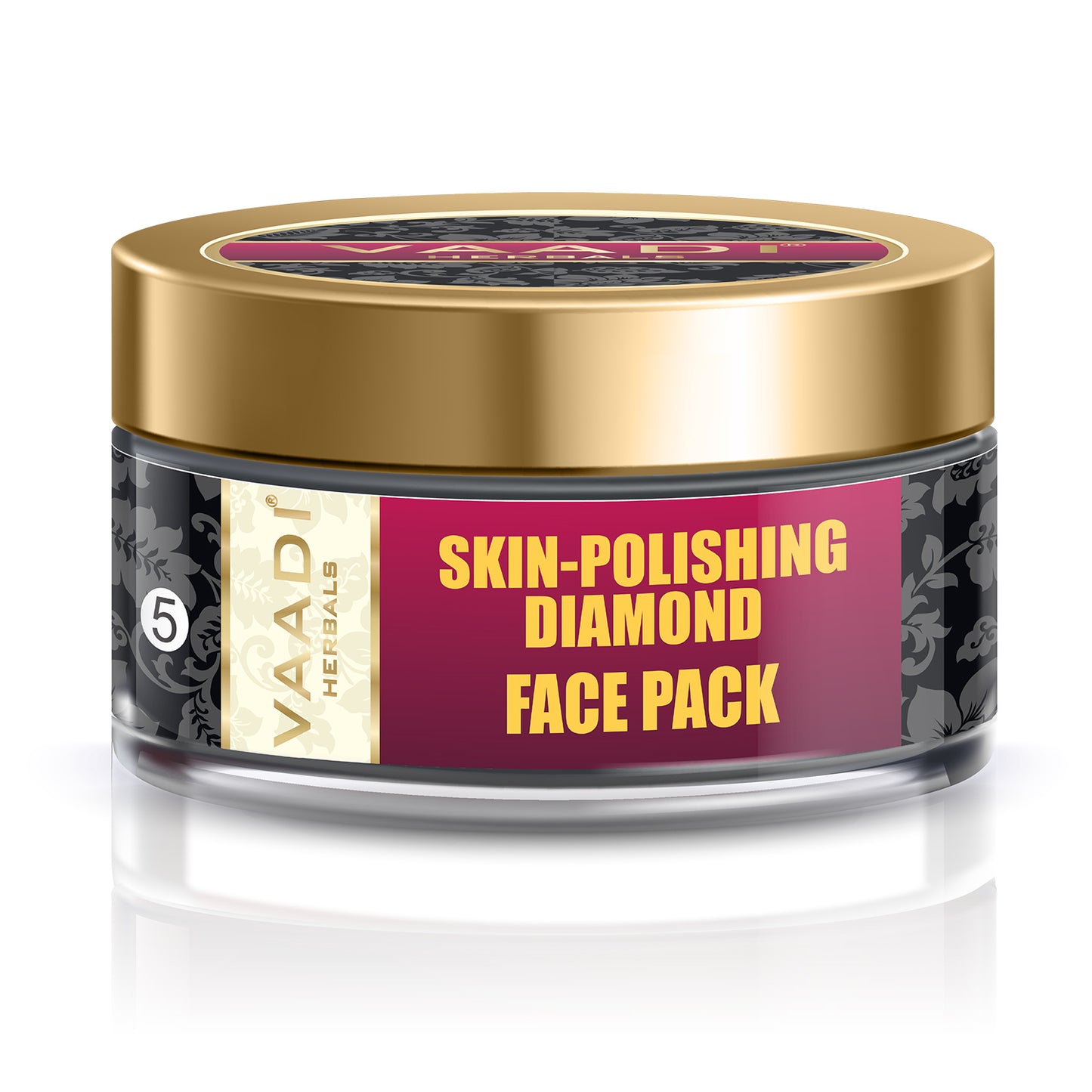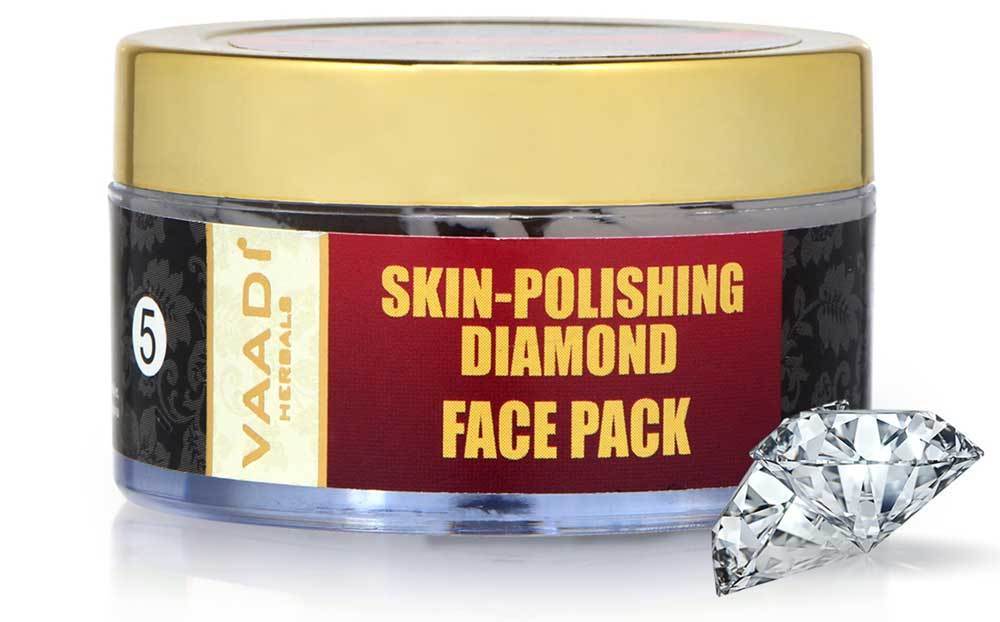 ORGANIC FARMS
Vaadi Organics is involved in very strategic procurement of a huge selection of organic ingredients for its entire range of personal care, spa, massage and aromatherapy applications. Organic ingredients are carefully selected for their quality and properties in skin, hair and complete beauty treatments. The range of ingredients sourced include therapeutic essential oils, berry seed oils, and some oils from the tropical rainforests of the Amazon.
Read More