Regular price
RM 42.80
Sale price
RM 34.24
Unit price
per
20% Off
Sold out
Combination of Diamond ash and orange oil helps to purify skin. The exclusive blend of minerals and Essential Oils gently removes excess Oil and Impurities. This cleanser Hydrates, Nourishes and Protects your Skin, leaving it refreshed
BENEFITS

What is the use of a Cleansing cream ?

Cleansing of the skin is important for its health and a glow. However, the worse exposed are skin is (to chemicals, pollution and sun etc), the harsher cleansers we tend to use on it. It is true that these external factors damage the tone and texture of the skin; by blocking pores as well as causing acne, blackheads, tanning, pigmentation etc. But, regular soap bars we use, rather than containing this damage, only make the skin worse; by ridding it off the essential moisture as well. This makes the skin dry and irritated; and if cracked, more prone to infection too. Adequate moisture is not only important for the suppleness and health of the skin; but also helps maintain its elasticity and delays wrinkling.

Why is d powder used in cleansers ?

The diamond powder in beauty products exfoliates very gently to remove the skin surface right before the whitening. It opens up the skin pores in order to allow better penetration of the peroxide so that it can break down the stain molecules that are deeper. Skin care products containing extra-fine diamond powder gently exfoliated the top layer of skin, allowing the vitamins, moisturizers, botanicals, and age-defying ingredients to penetrate deeper and more effectively.

How does Orange Oil nourish the skin ?

Pure Orange Oil has a high content of Vitamin A & C which not only prevent premature aging of lips' skin but also nourishes the lips from within making them soft. Orange Oil helps in fading away pigmentation and darkness which is often caused by dead skin accumulation. Orange Oil facilitates skin renewal beautifying lips, making them plum and pink. The fruity aroma of Orange makes the Lip balm tasty and lip-smacking tempting.

How does Vitamin E and honey help in improving the skin texture ?

Apart from being a great exfoliant and anti-septic agent, Honey is a natural moisturizer. The amino acids in Honey lock the moisture on the skin surface and form a protective layer barring the escape of nutrients and moisture to dry racy winter winds. The presence of gluconic acid aid in renewal of skin by dead-cell shedding and balancing the oil on the skin surface. Skin elasticity is visibly improved and wrinkles and fine lines are minimized. Honey makes a moisture blanket around the skin helping it take in the all the necessary nutrients being provided to it. Vitamin E not only fights off the sun's UVA and UVB rays and pollution but doubles as a savior for the skin in biting cold. Vitamin E takes care of the skin's oil balance and acts as an anti-ageing agent. By reducing fine lines and wrinkles, it accelerated the skin renewal process. Scars, blemishes and pigmentation significantly disappear by the action of Vitamin E. Along with Honey, Vitamin E helps in keeping the moisture locked and nourishing the skin within it. The skin is prepared to fight tough environmental conditions with ease, softness and glowing with health.
HOW TO USE

Apply A Generous Layer On The Face And Neck. Massage Gently In Circular Motions For 5-7 Minutes. Rinse Thoroughly Or Remove With Moist Cotton.
COMPLETE INGREDIENTS

Ingredients : Steam Distilled Sandal Extract (Santalum Album Extract), Pure Orange Oil (Citrus Sinensis), Coconut Oil Derivative (Cocos Nucifera Oil), Vitamin-E (Tocopheryl Acetate), Diamond Powder, Organic Honey (Mel Extract), Shea Butter (Butyrospermum Parkii Butter), DM Water (Aqua)
Share
View full details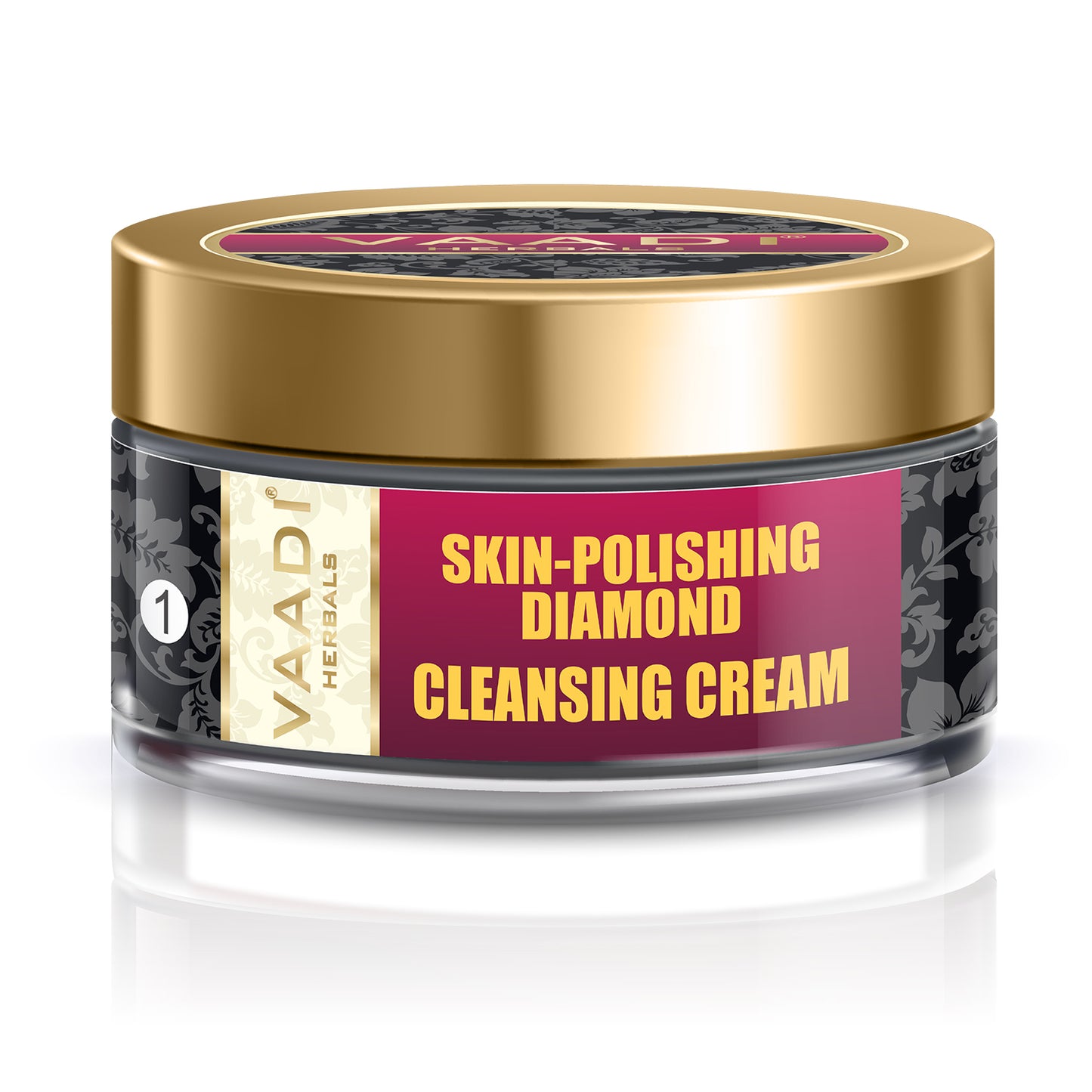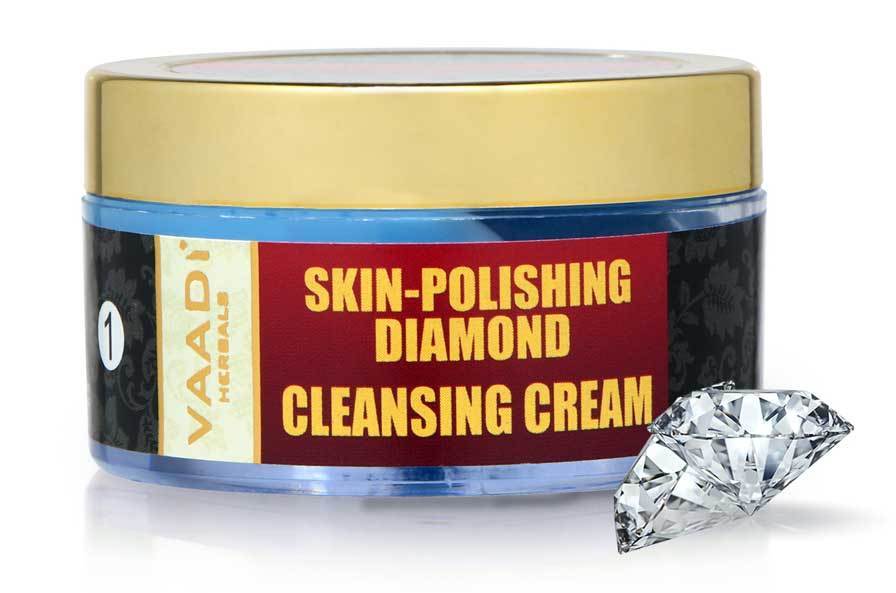 ORGANIC FARMS
Vaadi Organics is involved in very strategic procurement of a huge selection of organic ingredients for its entire range of personal care, spa, massage and aromatherapy applications. Organic ingredients are carefully selected for their quality and properties in skin, hair and complete beauty treatments. The range of ingredients sourced include therapeutic essential oils, berry seed oils, and some oils from the tropical rainforests of the Amazon.
Read More