Regular price
RM 35.10
Sale price
RM 31.59
Unit price
per
10% Off
Sold out
This complex has been specially formulated to pamper your delicate skin, and undo the harshness of sun-exposure. Green Apple and Strawberry mildly exfoliate the skin, ridding it of dead cells and tanning. Both being anti-oxidants, protect the skin from UV damage to reveal a smoother, and younger complexion
BENEFITS

Why is scrubbing an essential part of Skin care ?

The right ingredients are necessary to remove those dead cell layers and provide skin with essential nutrients and moisturize it. Face and Body both need regular exfoliation for that flawless glow. Be it oily or dry skin type, scrubbing is important for everyone because it helps in: Removal of Accumulated dead skin cells Skin tanning caused due to excessive exposure to sunlight. Regular scrubbing may remove skin tan. Skin becomes soft and supple. Moisturizes skin and improves the skin quality. Dull, Dry skin glows after scrubbing. Removes blackheads, pigmentation, dry patches and prevents skin outbreaks.

How are Strawberry extracts effective cleansing agents ?

Salicylic acid- rich Strawberries aid skin beautification by clearing off the dead skin that gets accumulated on the surface which gives the skin a dull and dark look. Strawberry Extracts polish the skin clean of blemishes, patches and pigmentation by exfoliating undesired impurities and regulating the flow of blood in the skin. Being perfect antioxidants, Strawberries are known to be the perfect solution for premature aging. A visible reduction will be observed in fine lines and wrinkles with regular use. Vitamin C and Zinc make Strawberry Extracts great skin-whitening agents yielding a dazzling and scar-free skin.

What is the benefit of Green Apple on the skin ?

Highly rich in Vitamin A, C, B6 and minerals (iron, zinc, calcium, etc.), Green Apples are amazing for the skin. They nourish and revitalize the skin thoroughly. A softer, more supple skin is uncovered which is flawless in look and tempting to touch. Green apples whiten the skin by clearing off marks and blemishes. Keeping dirt and dust at bay, Green Apples regulate the oil balance on the skin surface. In comparison to their red counterparts, Green Apples contain a higher percentage of Vitamin C which make them potent anti-oxidants and better skin polishing ingredients than regular apples. Tired and stressed out skin breathes in new life with Green Apple treatment.

What are the benefits of Walnut Extracts on the skin ?

The non-abrasive scrubbing with fine walnut extracts proves to be highly efficient for skin rejuvenation. Walnut Extracts are highly recommended for their astringent properties which gives the skin an oil-free healthy scrubbing. Also, Walnuts contain omega 3 and 6 fatty acids which encourage cell growth and improve the regulation of blood, thereby yielding a blemish-free, soft and refreshed skin. Copper, Magnesium and Tryptophan make Walnut Extracts furthermore potent for providing the necessary protection of the skin from external factors such as the sun, wind and pollution. The particles or scrub beads are miniscule so that they do not hurt the skin and help in cleaning off the dead cells from the epidermal layer of the skin and also deep pore cleansing giving the skin a squeaky clean and glowing look. Walnut Extracts tame the inflammations and break-outs, thereby ensuring a thorough cleansing and protection of the skin."
HOW TO USE

In The Bath Or Shower, Place A Handful Of Scrub In The Palm Of Your Hand And Gently Massage Into Skin. Rinse Thoroughly And Pat Skin Dry
COMPLETE INGREDIENTS

Ingredients : Organic Beeswax (Beeswax), Strawberry Extract ( Fragaria Ananassa Fruit Extract), Green Apple Extract (Pyrus malus), Walnut Grains (Juglans Regia Shell Powder), Organic Honey (Mel Extract), Coconut Oil Derivative (Cocos Nucifera), DM Water (Aqua)
Share
View full details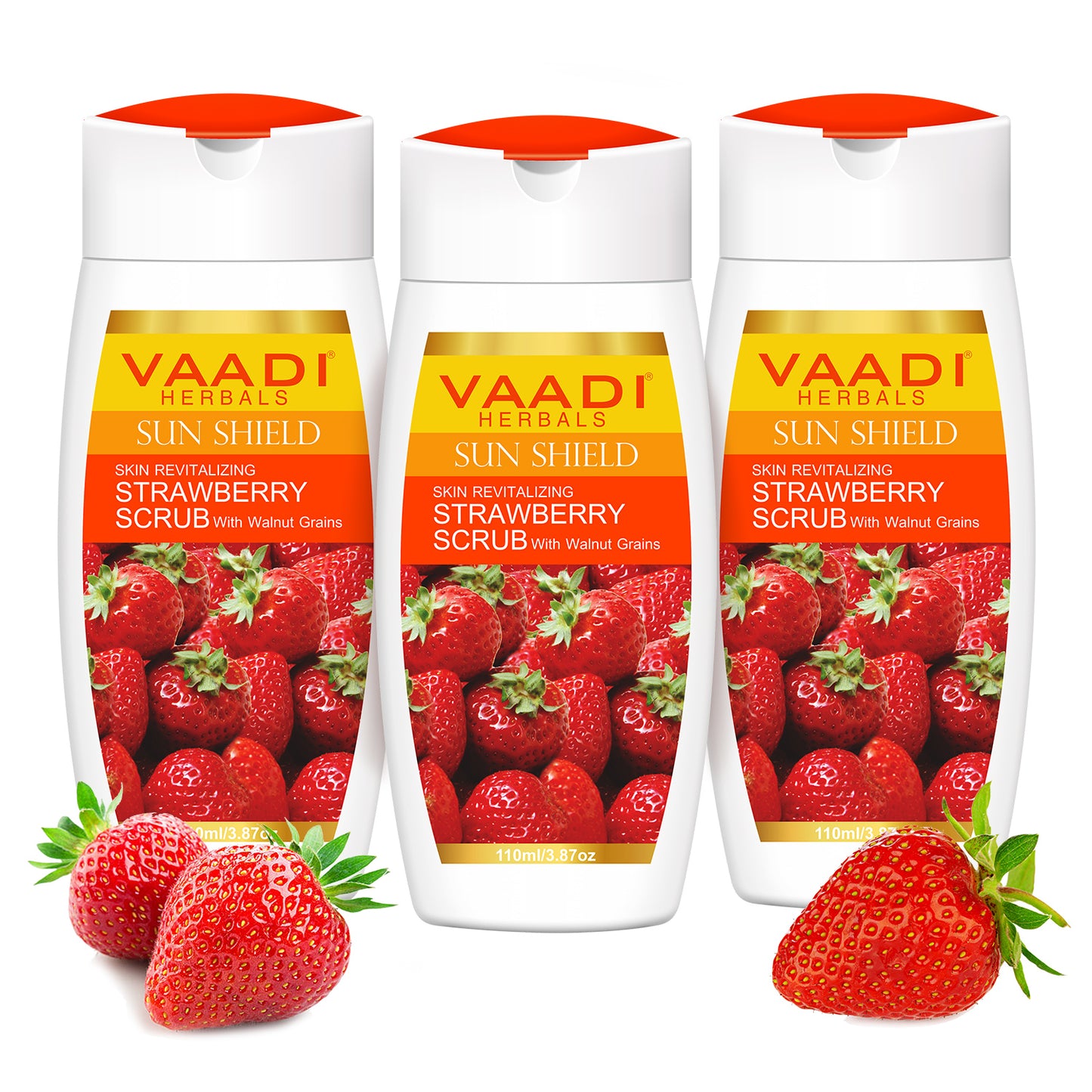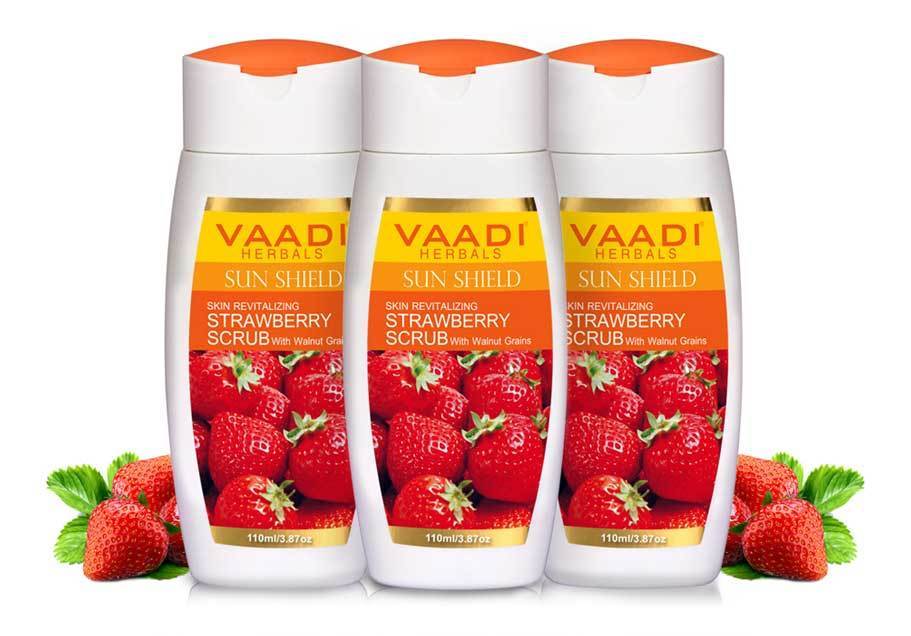 ORGANIC FARMS
Vaadi Organics is involved in very strategic procurement of a huge selection of organic ingredients for its entire range of personal care, spa, massage and aromatherapy applications. Organic ingredients are carefully selected for their quality and properties in skin, hair and complete beauty treatments. The range of ingredients sourced include therapeutic essential oils, berry seed oils, and some oils from the tropical rainforests of the Amazon.
Read More