Regular price
RM 46.10
Sale price
RM 41.49
Unit price
per
10% Off
Sold out
This unique blend of luxurious oils and Indian herbs, using ancient Ayurvedic formulas, does wonders for damaged skin and improves the texture of skin surface, by reducing dark spots, pigmentation and blemishes. The antioxidants and nutrients in this formulation brighten the skin with supreme moisturisation and help give a natural long-lasting radiance. Each bottle of 10 ml contains 280 drops. With the usage of 4 drops per application, this bottle will last for 70 applications
BENEFITS

Vaadi Herbals has invested in research and innovations to produce a range of time-tested herb based Essential Oil range to enhance beauty and soothe & calm mind, body and senses – just the way nature intends us to be. Our commitment to quality extends throughout every phase of product development, manufacturing and packaging. Herbs are checked for their essential qualities and tested at our laboratories where each ingredient is individually tested before it can be used to make a final product.

This unique Ayurvedic Formulation to repair and illuminate the skin from within, is a luxurious blend of distilled oils and hand-picked herbs that make the skin tone clear and spotless. Kumkumadi or Saffron Oil is derived from the rare saffron flower and is known to have skin brightening and lightening properties and can help to promote skin texture that giving the skin a natural glow. It is also an excellent moisturizer and skin conditioner.
HOW TO USE

After cleansing, dampen your skin with Pure Rose/Lavender/Aloe Vera water. Take 3-4 drops of KumkumadiOil on your palm, apply over the face and neck with fingertips and gently massage onto the skin until fully absorbed. Follow it with an appropriate moisturizer if required. Allow it to work overnight for best results. Each bottle of 10 ml contains 280 drops. With the usage of 4 drops per application, this bottle will last for 70 applications.
COMPLETE INGREDIENTS

Benefits - Illuminates skin by improving, Skin texture, Reduces dark circles, Repairs pigmentation, Minimizes fine lines and signs of ageing Brightens complexion

Ingredients : Saffron or Kumkum, Almond Oil, Sandalwood, Manjistha

 
Share
View full details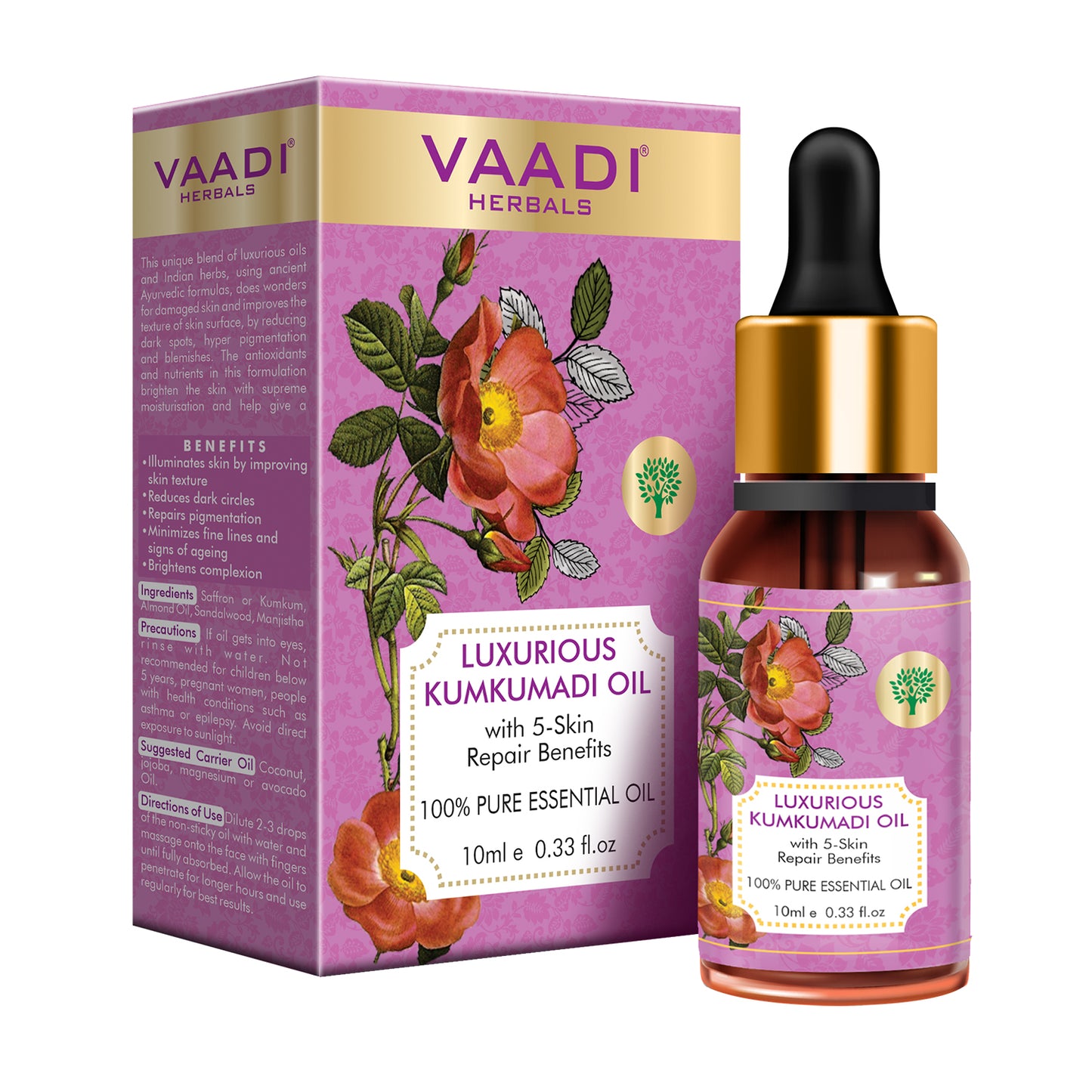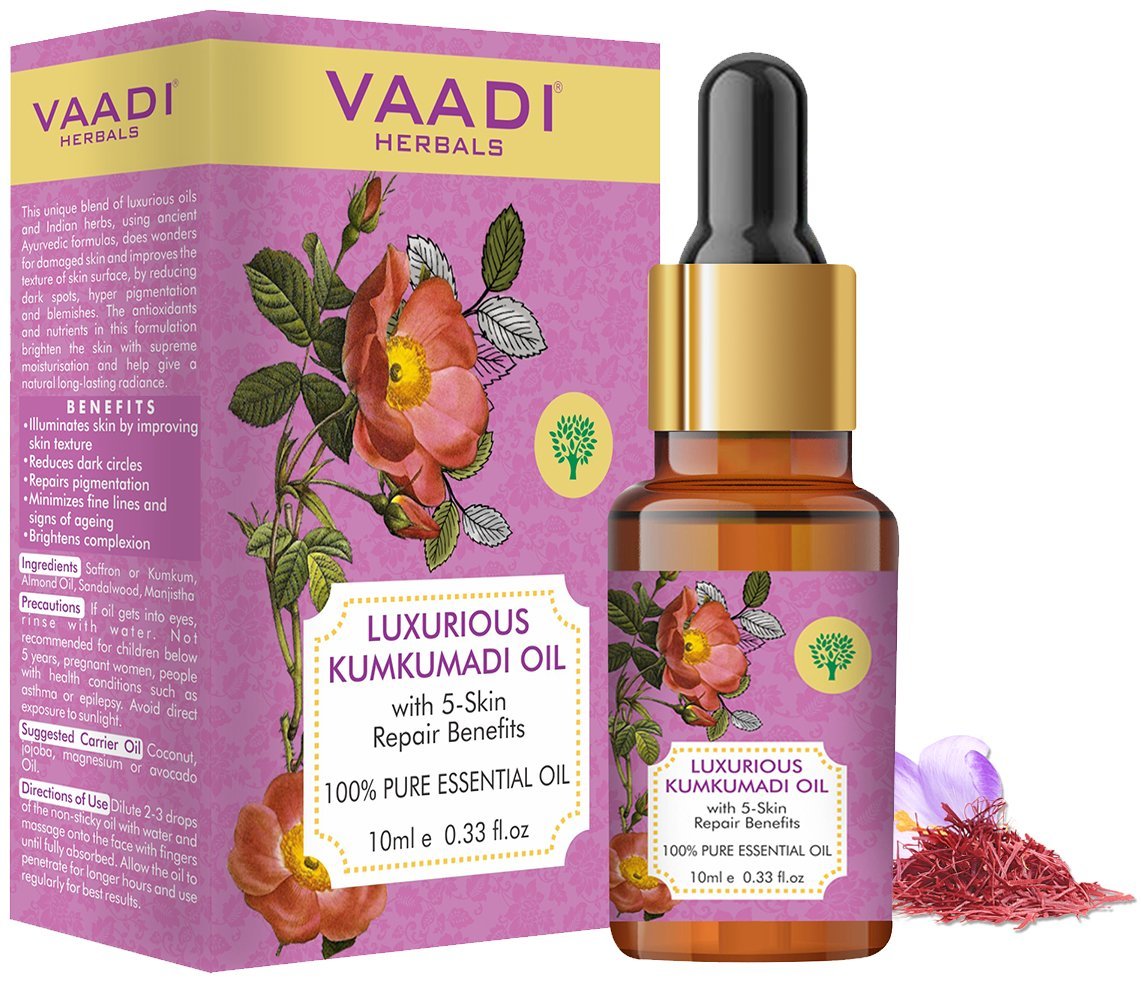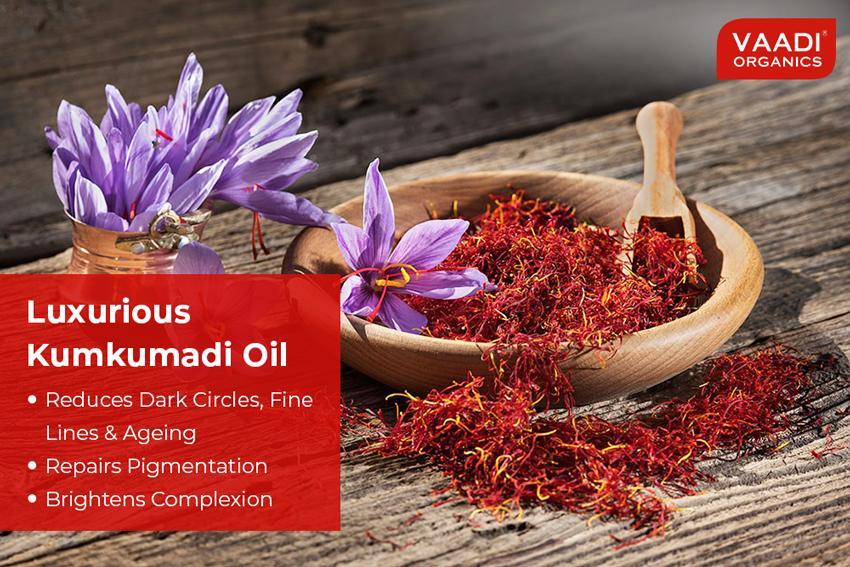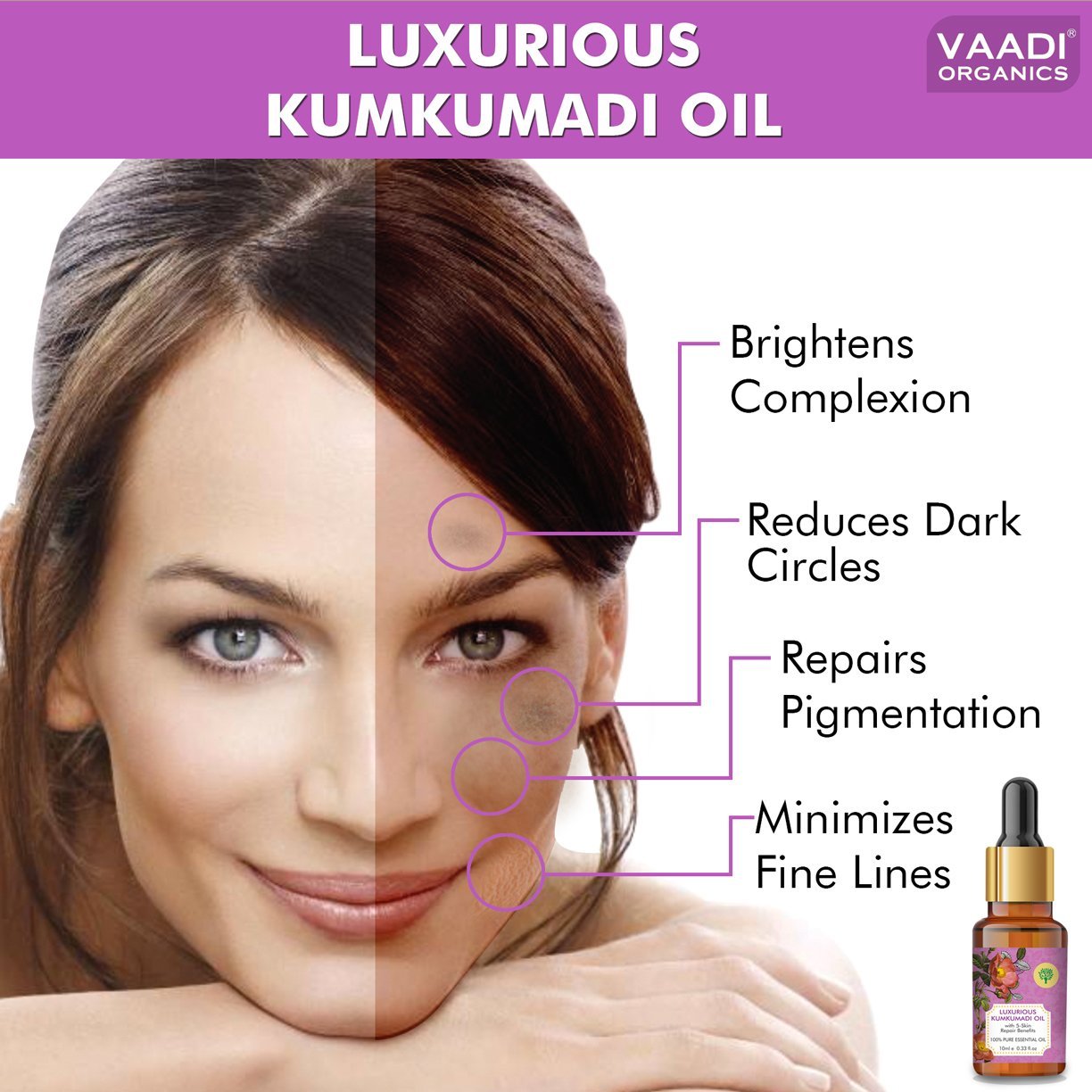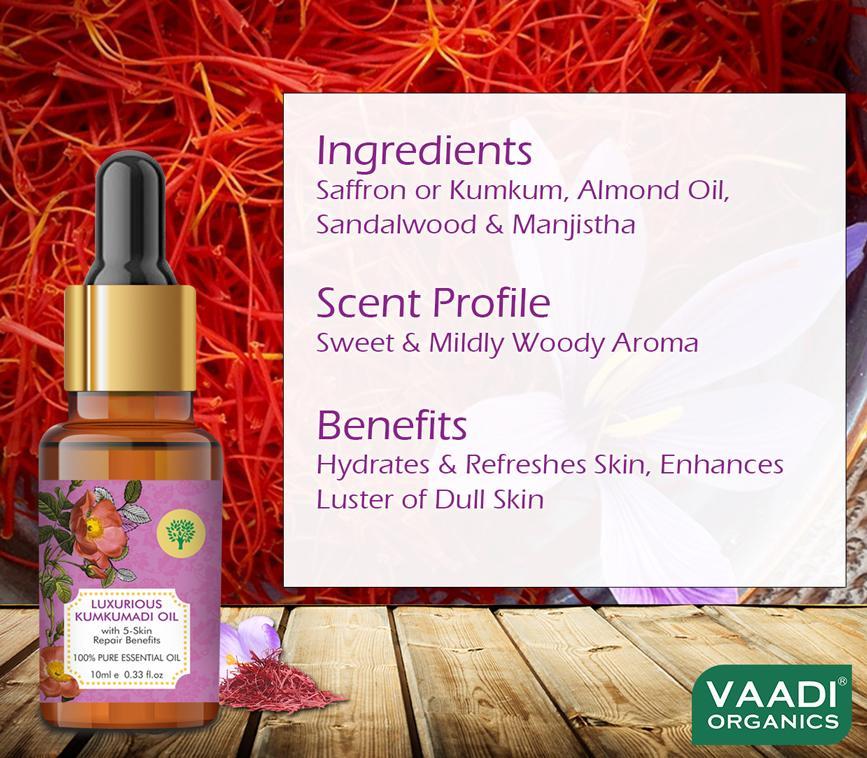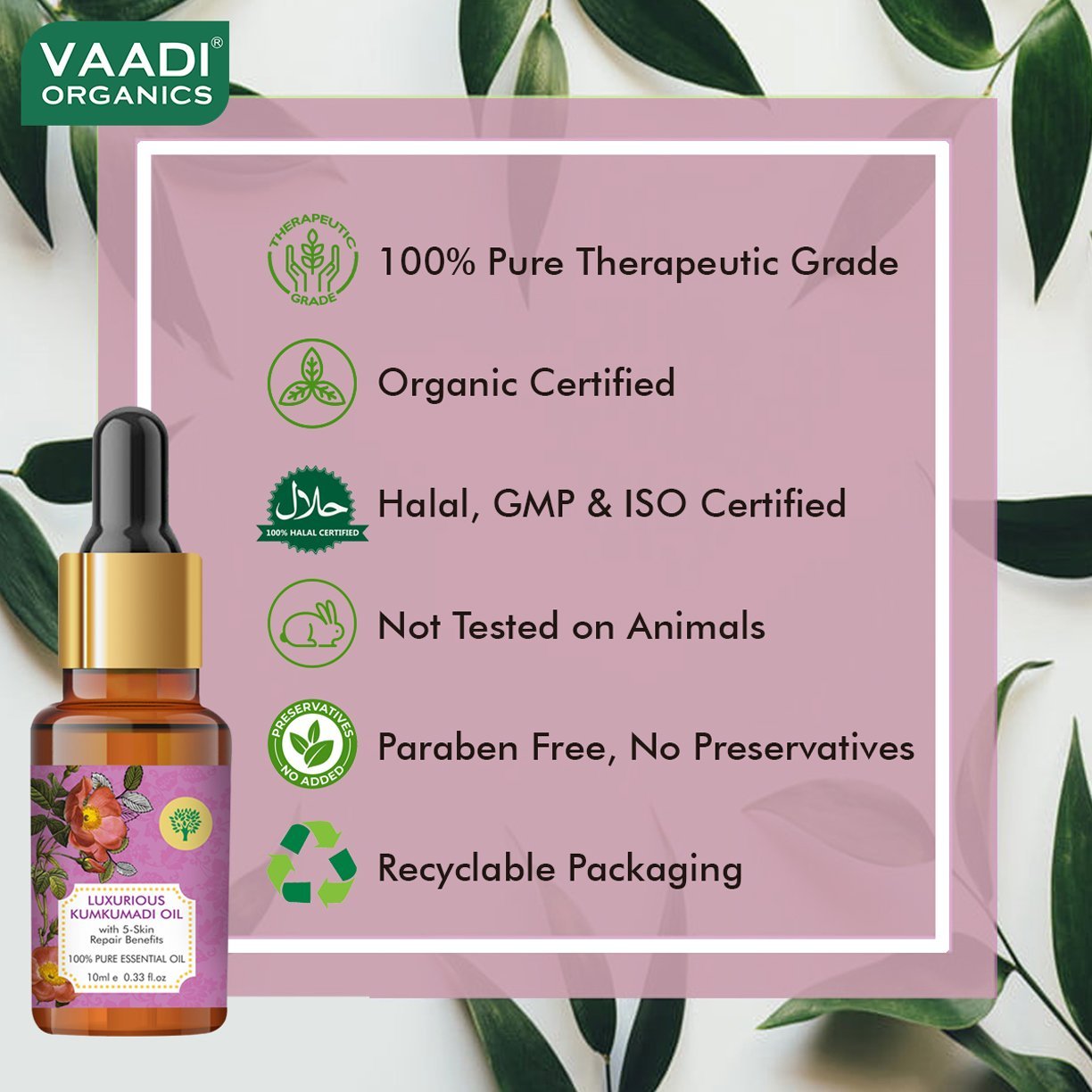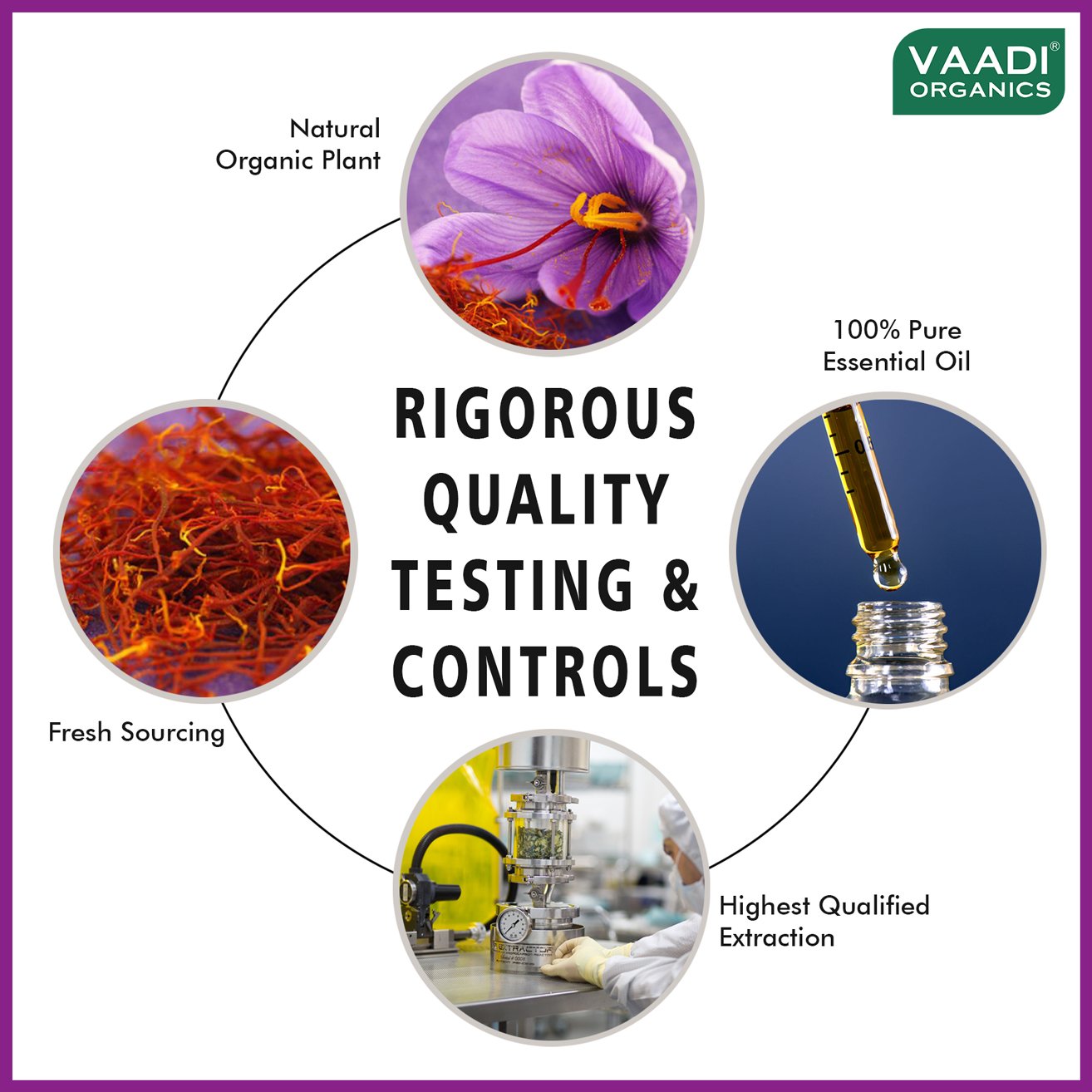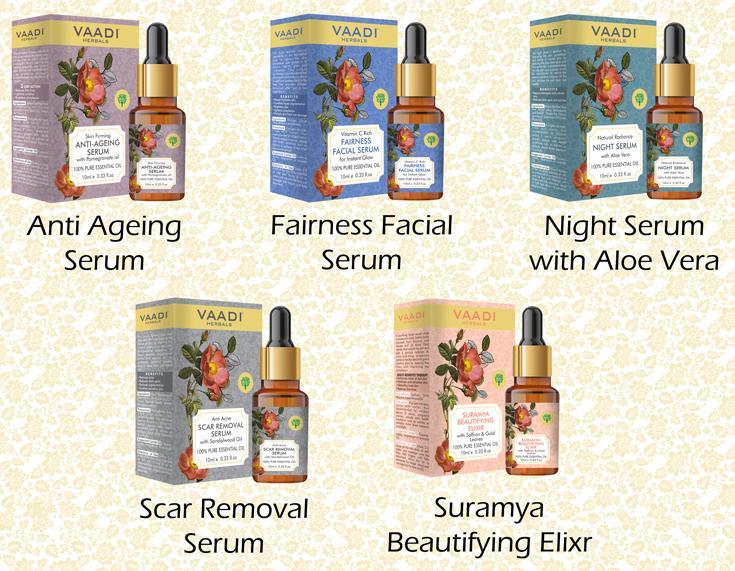 ORGANIC FARMS
Vaadi Organics is involved in very strategic procurement of a huge selection of organic ingredients for its entire range of personal care, spa, massage and aromatherapy applications. Organic ingredients are carefully selected for their quality and properties in skin, hair and complete beauty treatments. The range of ingredients sourced include therapeutic essential oils, berry seed oils, and some oils from the tropical rainforests of the Amazon.
Read More