Regular price
RM 145.00
Sale price
RM 130.50
Unit price
per
10% Off
Sold out
With potent anti-oxidants, including Lavender & Rosemary, this facial kit has been specially formulated to maintain your skin's youthfulness, while pampering it. Along with other essential herbal ingredients, it moisturizes the skin, protects the cells from UV-damage, boosts production of collagen and promotes cellular regeneration. It thus delays wrinkling and sagging, and helps maintain a firm yet supple skin
BENEFITS

Lavender-Rosemary Cleansing Cream

A luxurious blend of aromatherapy oils of Lavender & Rosemary, this cleanser gently rids the face of excess sebum (oil) and impurities. The Anti-septic & Anti-toxic properties of its ingredients, further helps soothe inflammation and keep acne under control.

Directions:

Apply on the face & neck & massage gently in circular motion for about 5 minutes. Remove with moist cotton.

Active Ingredients:

Lavender Oil, Rosemary Oil, Orange Peel extract, Turmeric

Lavender-Rosemary Face Scrub

This unique scrub with aromatherapy oils, gently but effectively exfoliates the facial skin; by removing the dead skin cells from the surface, to reveal a fresher look. Lavender & Rosemary also penetrate into the skin to remove deep pigmentation marks and blemishes; leaving you with smooth, clear, spotless skin.

Directions:

Moisten face & neck. Massage scrub gently in circular motion with upward strokes. Wash off & pat dry.

Active Ingredients:

Lavender Oil, Rosemary Oil, Walnut Scrub, Cinnamon Oil, Manjistha

Lavender Rosemary Massage Cream

Lavender & Rosemary with other aromatherapy oils, prove extremely effective as anti-aging agents. Their astringency firms up the skin, while regenerative property boosts cellular renewal process. You are left with a skin that is vibrant and youthful.

Directions:

Apply all over the face & neck & massage for 15-20 minutes in circular motion with firm upward & outward strokes. Massage till cream gets completely absorbed into the skin.

Active Ingredients:

Lavender Oil, Rosemary Oil, Almond Oil, Mulethi extract, Carrot Seed Oil

Lavender Rosemary Face Pack

Aromatherapy oils of Lavender & Rosemary together fight wrinkling and sagging of the skin with the anti-oxidant benefits. With additional complexion enhancing properties of Manjistha, your skin is left looking young & radiant!

Directions:

Apply a thick layer evenly all over face & neck & leave on for about 30 minutes. Rinse off with water.

Active Ingredients:

Lavender Oil, Rosemary Oil, Sandal Powder, Manjistha, Marigold Oil

Lavender & Rosemary Massage Gel

A rich blend of lavender & Rosemary essential oils, this gel penetrates into the deeper layers of the skin to hydrate it and to boost the production of elastin; smoothing out wrinkles. The result is skin that is soft, supple & youthful and glows naturally.

Directions:

Apply a scoop of the gel, gently massage all over the face and neck in circular upward direction until it gets absorbed in the skin completely.

Active Ingredients:

Lavender Oil, Rosemary Oil, Mulethi extract, Jojoba oil, Marigold Oil
HOW TO USE

Cleansing Cream:- Apply A Generous Layer On The Face And Neck. Massage Gently In Circular Motions For 5-7 Minutes. Rinse Thoroughly Or Remove With Moist Cotton.

Face Scrub:- Moisten Face And Neck, Then Take Appropriate Amount Of The Scrub. Scrub Gently With Circular Movements With Upward Strokes For Atleast 5 Minutes. Wipe Off With Damp Cloth.

Massage Cream:-Take An Appropriate Amount Of The Cream On Your Finger Tips And Apply All Over The Face And Neck. Massage With Firm Circular, Upward And Outward Movement Till It Is Completely Absorbed In The Skin.

Massage Gel:- Apply A Scoop Of The Gel, Gently Massage All Over The Face And Neck In Circular Upward Direction Until It Gets Absorbed In The Skin Completely.

Face Pack :- Take The Pack On Your Finger Tips. Apply A Thick Layer Evenly All Over The Face And Neck Avoiding The Eye Area. Keep It On For About 30 Minutes Or Until Dry. Rinse Off With Water. Pat Dry.
COMPLETE INGREDIENTS

Ingredients :Steam Distilled Lavender Extract (Lavandula Angustifolia), Rosemary Extract ( Rosmarinus Officinalis Extract), Coconut Oil Derivative (Cocos Nucifera), Olive Oil (Olea Europaea), Shea Butter (Butyrospermum Parkii), Lavender Essential Oil (Lavandula Officinalis Flower Oil), DM Water (Aqua)
Share
View full details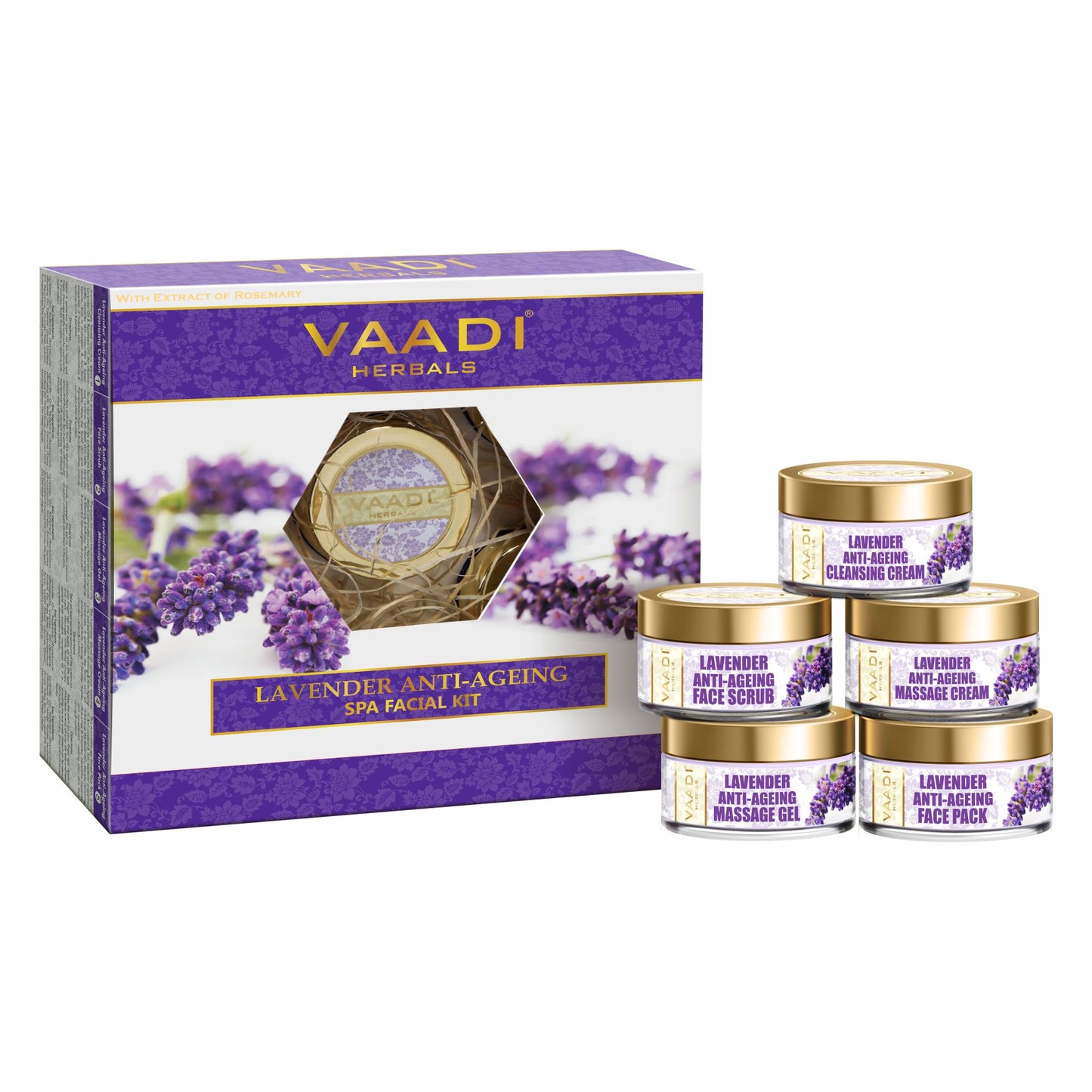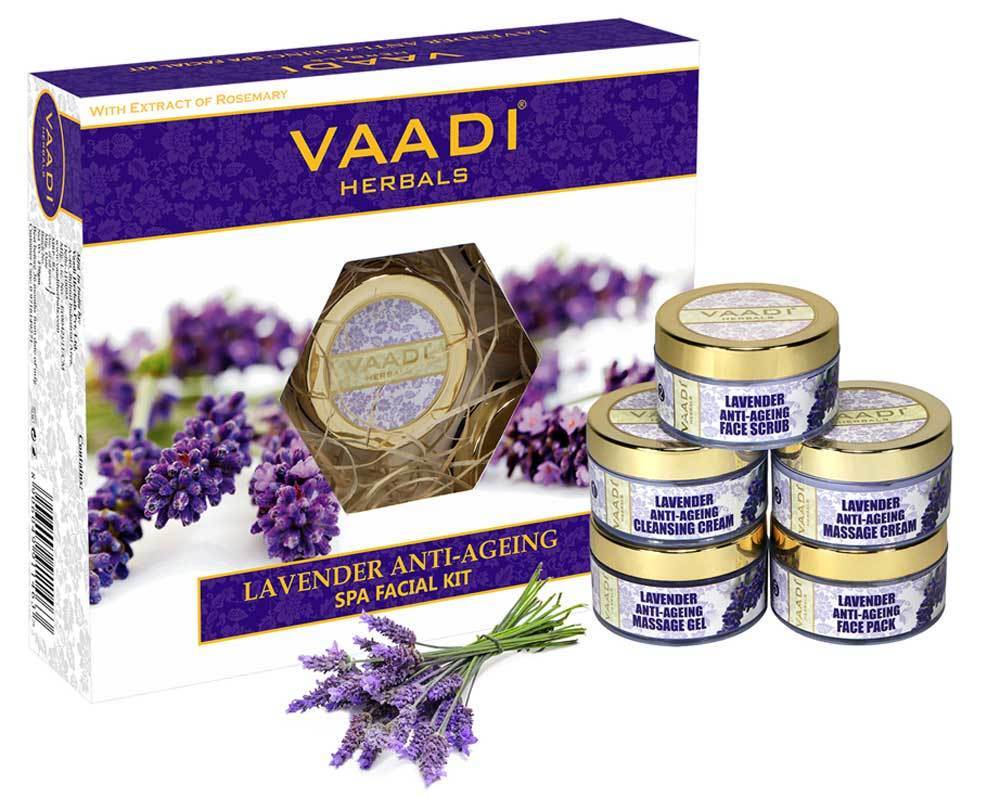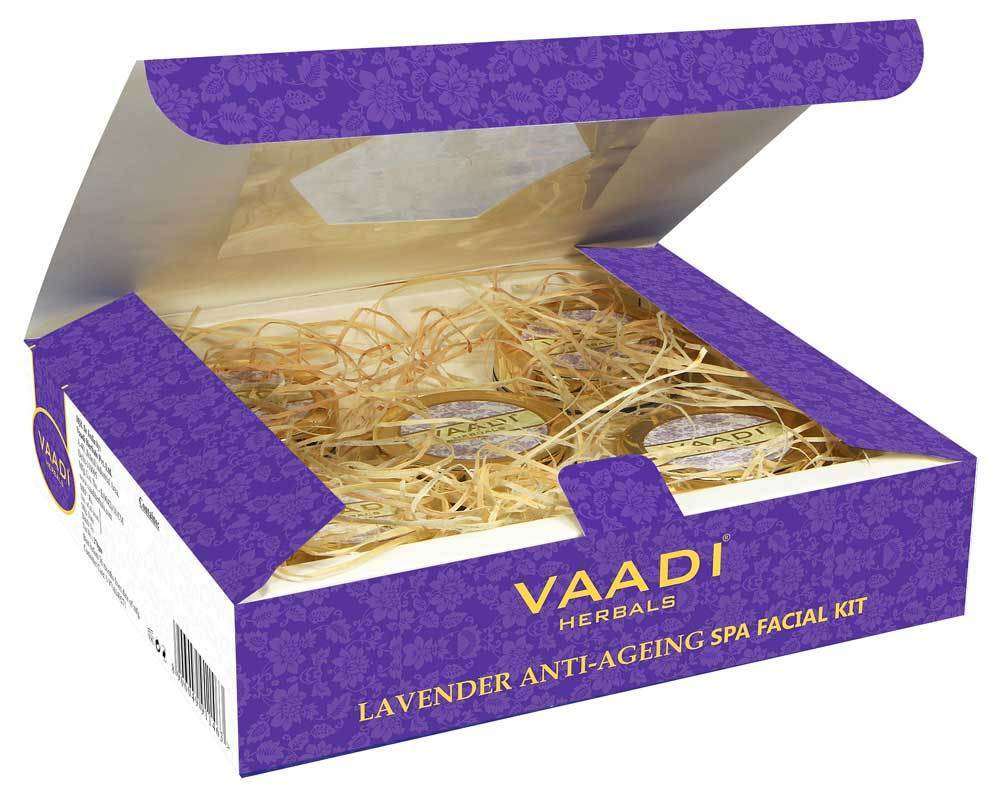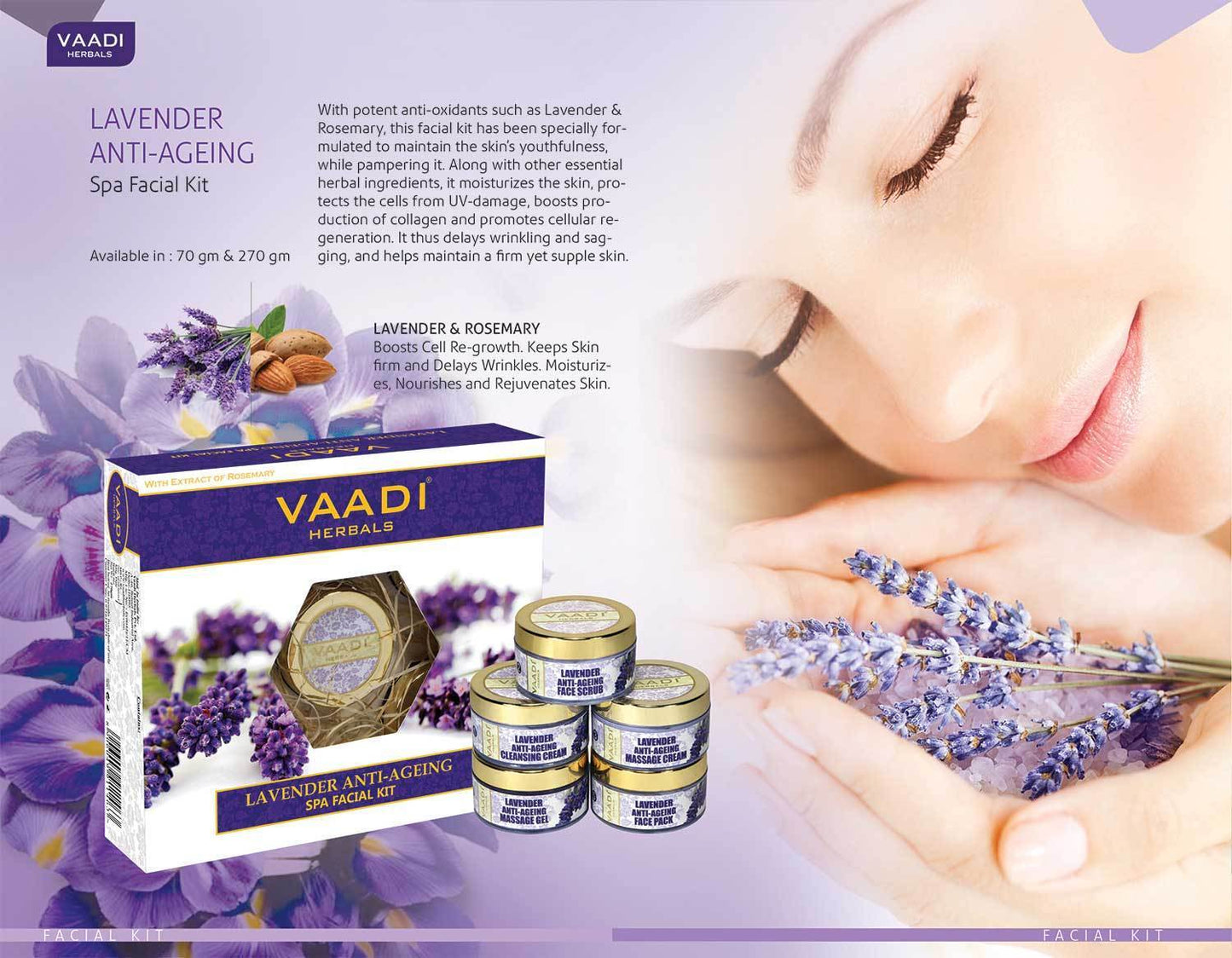 ORGANIC FARMS
Vaadi Organics is involved in very strategic procurement of a huge selection of organic ingredients for its entire range of personal care, spa, massage and aromatherapy applications. Organic ingredients are carefully selected for their quality and properties in skin, hair and complete beauty treatments. The range of ingredients sourced include therapeutic essential oils, berry seed oils, and some oils from the tropical rainforests of the Amazon.
Read More