Regular price
RM 17.20
Sale price
RM 13.76
Unit price
per
20% Off
Sold out
This pack is especially formulated to give instant glow and shine to a dull and discolored complexion. It repairs the damaged skin tissues internally and accelerates the formation of new cells. It helps to lighten pigmentation and gradually improves the quality of the skin. With its regular use, the tone and texture of your skin are enhanced considerably
BENEFITS

What leads to dull and damaged facial skin ?

Uneven skin texture is commonly a result of excess dead skin cells that build up on the surface of the skin. This can make areas of the skin feel rough or bumpy to the touch, and can also give the skin a dull, lackluster appearance. An excess amount of oil in the skin can often disrupt the skin's natural shedding process, resulting in an accumulation of dead skin cells. This often results in areas of roughness. Cell build-up, can also occur as natural part of aging process, due to a decrease in collagen production. Sun damage, smoking, dehydration, and a poor skin-care regimen are major factors in the appearance of dull and uneven skin.

Common behavior of dull and lifeless skin :

Rough, bumpy texture of skin Dry appearance or signs of aging Discoloration of skin.

How do Almonds make the Skin healthier and lustrous ?

Almonds are extremely effective in treating skin conditions like pimples and acne which tend to leave scars. Your body needs a required dosage of vitamins and minerals for maintaining a healthy skin. Almonds are the best source of vitamin E, which makes your skin soft and supple. Owing to its anti-ageing properties, almonds help to reduce wrinkles and fine lines on your face.

Do you question what really is in an Almond ?

Antioxidants: When plants are left out in the elements, they have to protect themselves, so they produce phenols, protective chemicals that serve as antioxidants to repair sun damage or produce a bitter taste to dissuade bugs from eating them. These plant phenols help protect people against diseases including heart disease and certain cancers. They also offer protection when applied to skin. Omega-3 fatty acids: In the diet, omega-3 acids help regulate blood sugars, reduce blood pressure, help reduce body fat, maintain muscle mass, support the immune system and increase energy levels and skin radiance Protein: This is the building block of skin and almonds are a particularly rich source Vitamin E: A strong antioxidant which also helps the oil last for longer without preservatives Magnesium: In addition to helping cells produce energy and protein, magnesium is believed to counter the effects of stress hormones, which can make you age faster and exacerbate acne Calcium: This mineral helps your facial cells to absorb nutrients.

How will Honey make my Skin glow ?

Honey is not only healthy for your body but it also contributes towards ensuring good health for the skin. It works exceptionally well with oily skin that is highly prone to breaking out and developing infections.

 

It is the perfect saviour for oily skin because :

It has properties that helps absorb excess moisture from the skin and reduce the chance of any kind of skin infection. It has humectant properties that help to moisturize the skin without making it too oily. Honey has antiseptic and antibacterial properties that help get rid of pimples and acne. It also prevents them from coming back. With a high level of nutrients, it keeps the skin healthy and prevents ageing.
HOW TO USE

Apply A Generous Amount Of This Pack On Face And Neck, Avoiding Eyes. Relax Till Completely Dry. Rinse With Fresh Water. Follow With Vaadi Herbals Sun Shield Sunscreen Cream.
COMPLETE INGREDIENTS

Ingredients : Steam Distilled Almond Extract (Prunus Amygdalus Dulcis Oil), Organic Honey (Mel Extract), Jojoba Oil (Simmondsia Chinensis), Manjistha Extract (Rubia Cordifolia), Extract of Nutmeg ( MYRISTICA FRAGRANS EXTRACT), Lemon Peel Extract(Citrus Medica Limonium), Fullers Earth (Fullers Earth), DM Water (Aqua)
Share
View full details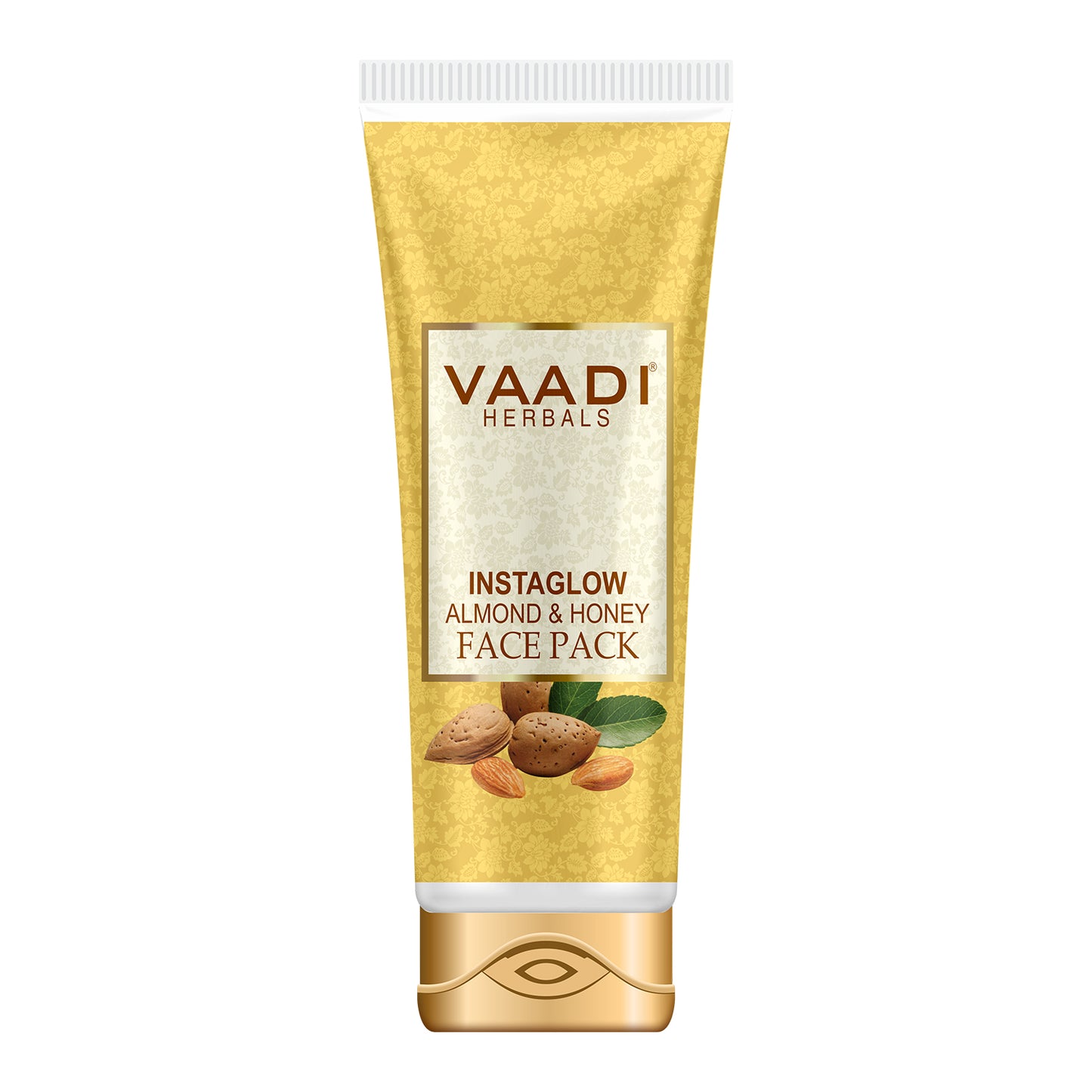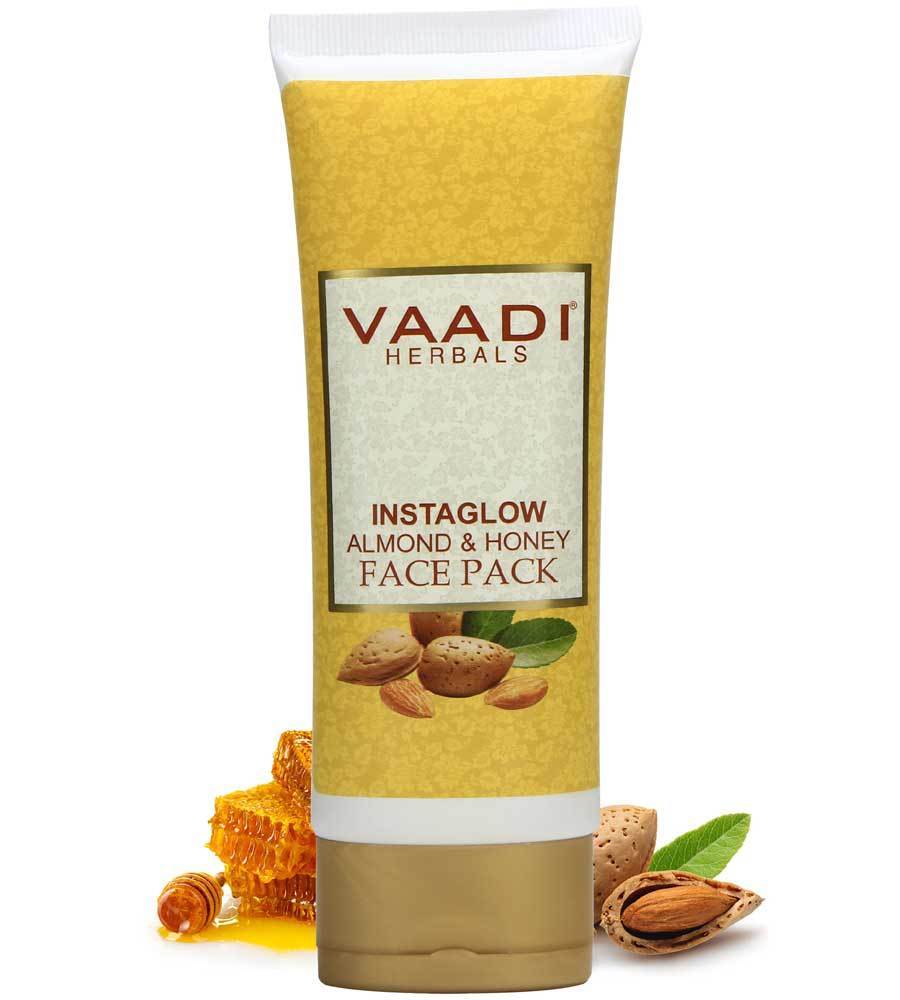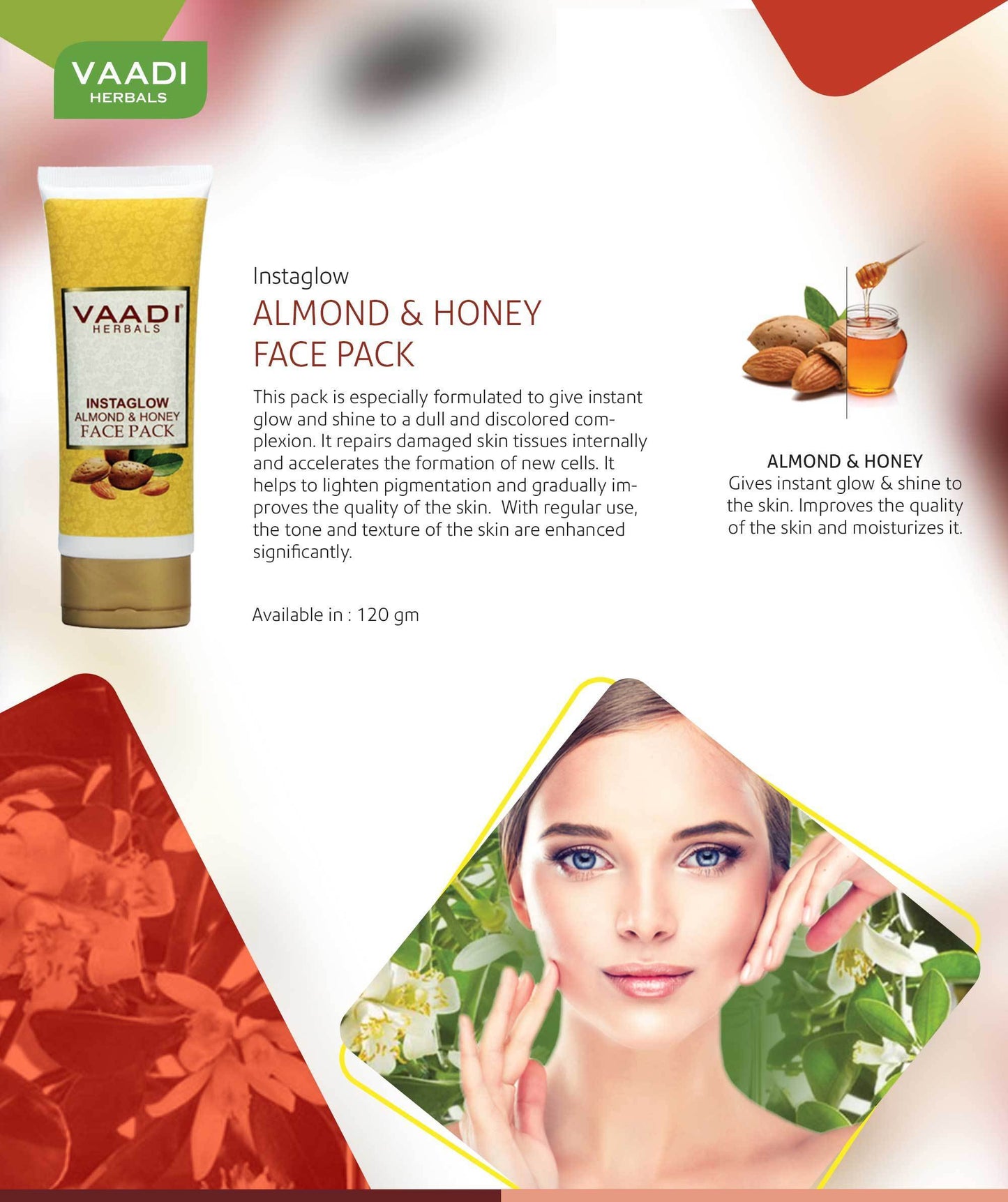 ORGANIC FARMS
Vaadi Organics is involved in very strategic procurement of a huge selection of organic ingredients for its entire range of personal care, spa, massage and aromatherapy applications. Organic ingredients are carefully selected for their quality and properties in skin, hair and complete beauty treatments. The range of ingredients sourced include therapeutic essential oils, berry seed oils, and some oils from the tropical rainforests of the Amazon.
Read More