Regular price
RM 39.00
Sale price
RM 35.10
Unit price
per
10% Off
Sold out
Rose face wash is excellent for dry and scaly skin as it deeply hydrates and nourishes it. The Rose extract reduces wrinkles and is gentle on acne while Alove Vera soothes damaged cells to reveal a youthful, glowing skin
BENEFITS

The first rule of Ayurvedic skin care is cleansing, followed by toning and moisturizing. This facial cleanser which consists of luxurious Rose petals combined with gentle Aloe vera makes it an extremely refreshing cleanser that thoroughly cleanses and uplifts the skin tone. It ensures that the skin is purified and adds a natural rosy glow to the skin with regular use. 



What makes Rose face wash so incredible and an essential daily-use product ?

The key ingredient in the Rose face wash is the rose extract that is carefully derived from the Rose petals by the process of steam distillation. This in particular works great on the skin, irrespective of the skin type. Even sun burnt skin finds relief with the application of Rose oil. Rose extract is also an amazing astringent that soothes the skin from within and provides a gentle, cooling effect. Regular scrubbing and cleansing robs the skin off its moisture and Rose Extract helps in re-balancing the skin's natural moisture and impart a glow from within. Lastly, the aroma of Rose Extracts is so pleasant that it refreshes the senses in a way that it gives a relax and refreshing feel altogether.

How does Aloe Vera contribute to the goodness of this face wash?

Aloe Vera gel which is squeezed out from the leaf of Aloe plant is rich in minerals and vitamins. Aloe Vera usually grows in India, Africa and Nepal. It makes way for a beautiful skin by restoring skin's Natural Softness. Aloe Vera is a perfect healer as it restores skin's suppleness in a non-abrasive natural way. It cools the skin and catalyzes the healing process. It hydrates the dry, dull and chapped skin, makes it a lot more supple and the skin regains its natural glow from within. It increases the blood circulation rate: Aloe Vera helps in getting rid of skin break-outs like acne, pimples, blemishes and freckles as it increases the rate of blood circulation thereby helping in getting rid off the dirt accumulated and trapped in the sebum, hence making way for thoroughly cleansed skin.
HOW TO USE

Before You Apply Sun Block Cream/Lotion, Wash Face With This Anti-Tan Gel. Squeeze Out A Small Quantity. Apply On The Face And Workout Lather. Rinse Off, Pat Dry.
COMPLETE INGREDIENTS

 

Ingredients : Rose Extract,Aloe Vera extract
Share
View full details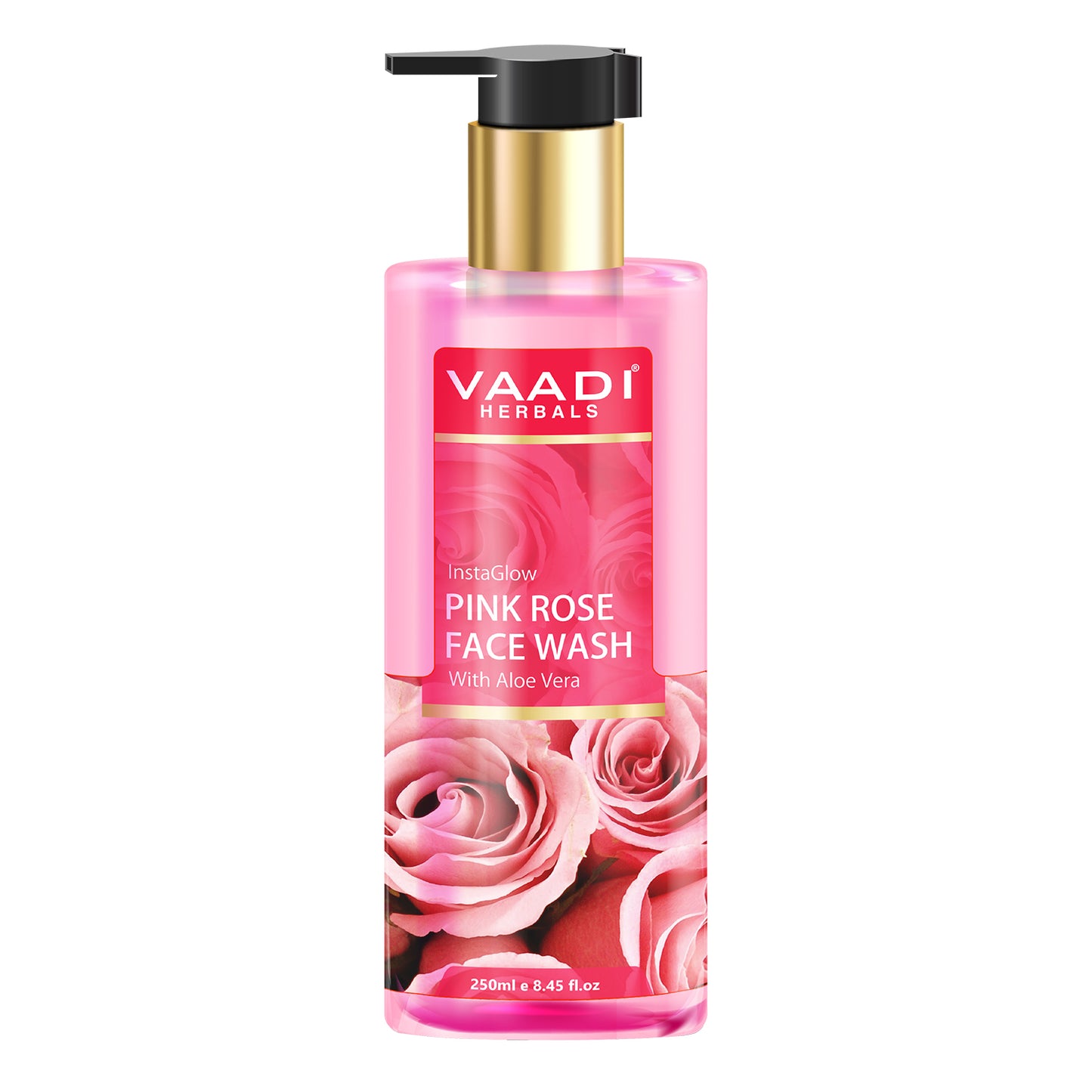 ORGANIC FARMS
Vaadi Organics is involved in very strategic procurement of a huge selection of organic ingredients for its entire range of personal care, spa, massage and aromatherapy applications. Organic ingredients are carefully selected for their quality and properties in skin, hair and complete beauty treatments. The range of ingredients sourced include therapeutic essential oils, berry seed oils, and some oils from the tropical rainforests of the Amazon.
Read More